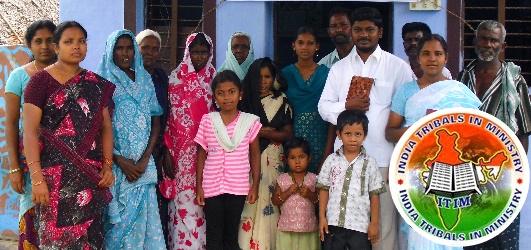 The tribal people of India are called "Scheduled Tribes" in the Indian Constitution. The designation the British covers somewhat arbitrarily 255 ethnic communities which are economically and socially advanced and is the earliest inhabitants of India. The English called them aborigines.

Most Indians consider them tribal communities, which live in isolated and self-contained communities distinct from them culturally and ethnically. They are right and wrong at the same time: culturally, tribes and castes are distinct from the plains people; ethnically they are not. Mostly, these aborigines' castes are less Aryan or totally non-Aryan, for they are predominantly Munda and Dravidian.

Out of the total one billion (and growing) Indians, the tribal population accounts for nearly 60% of the population. People are a vast majority in the Northeastern STates and some Union Territories: 88% of Nagaland Meghalaya, 70% of Arunachal Pradesh population is tribal. Half of the country's tribal population is three states of Madhya Pradesh, Bihar, and Orissa. The numerically dominant tribes are in the Dravidian Central India, the Munda Bhils of Western India, and Munda Santals of Eastern India.

In Kerala there are still 37 scheduled tribes out of 48 tribal communities; their number is only 3% of the state's population. What this figure indicates is that the rate of assimilation of the aboriginals of kerala has been extremely rapid. In the past few years 11 tribal communities have been declassified on account and cultural progress have been made.

Among the scheduled tribes of Kerala, the numerically dominant ones are the Pulayanas, Paniyans, Adiyar, Kuirichar, and Naickar. The record that anthropological, linguistic, and folkloristic research has been primary among the Kadar, Cholanayikkar, Mudugar, Irular, Pulayar, and Kurumbar.

Most of these tribes are forest-dwellers and food-gatherers. Increasingly, they are found living on the forests near the highways and villages of the plain's people, yet apart from them. This frontier of the tribals is highly symbolic. They are caught between two worlds, Their forest home cannot support them any longer, for food in forest is getting scarce because of the state policy against deforestation.